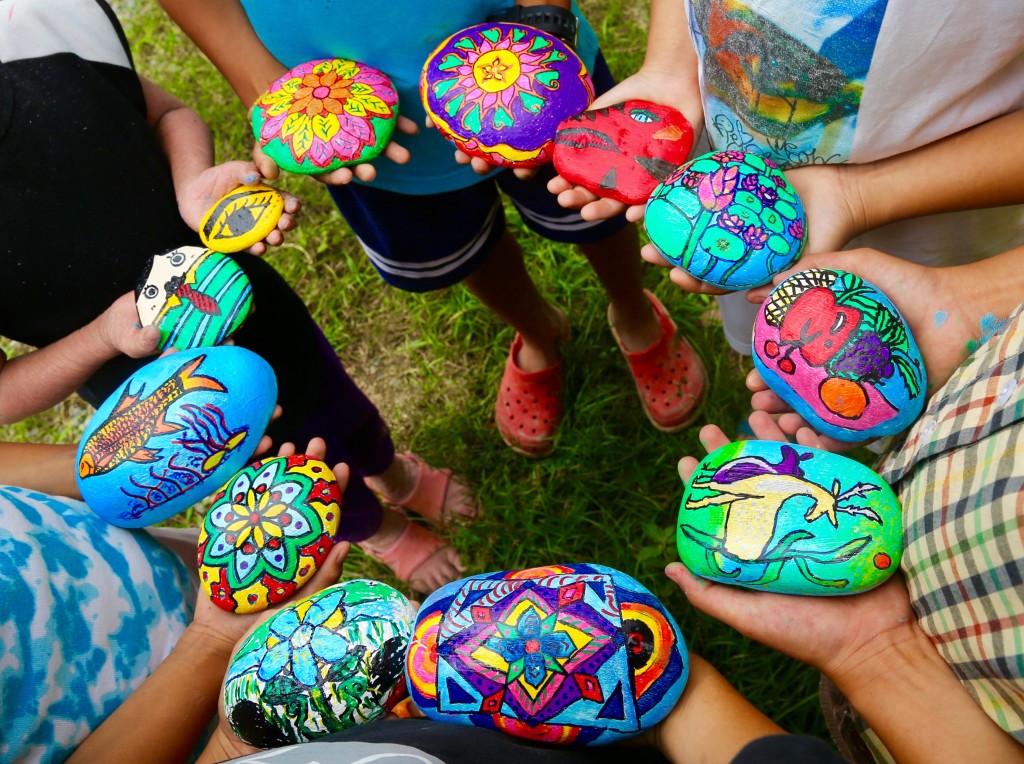 "Dream Stones"
Creative Art Workshop with Children's Shelter Foundation. Chiang Mai, Thailand 2016
"If These Stones Could Speak"
If these stones could speak
What stories they would tell
of the rivers running over them
of softly singing mountain streams
whose waters caress and roll them over
smoothing their hardened edges
rounding curves and arching surfaces
like the laughter of children
always soothes the soul
and what stories those children would tell
of things they imagined or dreamt of
The turtle, the frog, the ladybug,
hummingbird and gazelle
or mystical rainbow mandala designs
from the unblinking eye
of a child's mind
turning them over in the soft, smooth palm of their hands
embellished with the magical touch
of their
creative spirit.
In July of 2016 Global Children's Art Programme (GLOCAP) returned to Chiang Mai, Thailand to create an art workshop with the children at Children's Shelter Foundation (CSF).  We have created art workshops with CSF every year for the past 10 years and it is always a pleasure to reconnect with the students and staff. This year's project was entitled "Dream Stones".  GLOCAP acquired river stones and supplied permanent markers and paint with a myriad of art resources for inspiration which included patterns from nature, animals, & mandala designs.  The students enthusiastically took off with this project producing a multitude of beautiful "Dream Stones" embellished with the magic of their creative spirit.  They reminded me of runes for divination or a stepping stone to imaginative storytelling and game playing.  The students also wanted to produce them as a possible means for raising funds by selling them at their guesthouse.
Here are some images from the creative art workshop with the students: